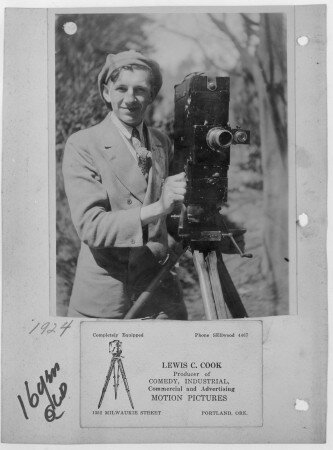 From Rose Bond's excellent essay about Oregon animation history, which was written for an ASIFA conference:
Any discussion of the roots of Portland animation must reach back to the 1920's when a young newsreel filmmaker named Lew Cook created a film circa 1925 with clay characters called "The Little Baker." Cook's five minute black and white escapade of a piece of dough coming 'alive' would serve as inspiration for perhaps the world's best known clay animator, Will Vinton.
"The Little Baker" shot on 35mm nitrate garnered little attention outside a small group of technical film guys but it was saved along with Lew's Webfoot Weekly Newsreels, highlights of Oregon history, in the film archives of the Oregon History Center when Lew Cook became the Center's film archivist.