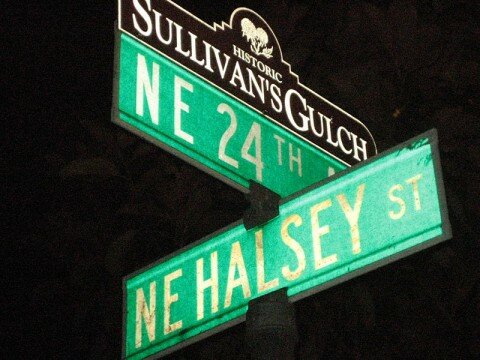 Flames was shot in Sullivans Gulch, once home to Portland's Hooverville, now home to the infamously hospitable Gulch O'Rama.
In addition to Jean Hersholt, more famous for starring as one of the world's thirstiest human beings in Erich Von Stroheim's Greed (1924), the cast of Flames included Boris Karloff. The script was by Alfred Cohn, who the following year would be nominated for an Academy Award for his adaptation of Samuel Raphaelson''s stage play The Jazz Singer (1927).
Directed by Lewis Moomaw. Flames was a production of Moomaw's own Portland based company, American Lifeograph.
Turner Classic Movies has a print. According to their website, they have yet to receive one vote to make it available on home video.
Except for this technicality, Flames is a lost film.
Does anybody know what it was about?